Beach 4WD tuition
LEARN HOW TO SAFELY DRIVE ON THE BEACH!

In our 4WD, or bring your own 4WD



$80 per hour ex Lancelin or $160 for a 3-4 hour session
Or book one of our
Beach fishing treks
which includes 4wd tuition on the way to and from the fishing spot:

Have a 4WD and unsure how to safely drive on the beach?
We offer two options for our Beach 4WD tuition:
IN OUR 4WD
: Tuition is done verbally as we drive and demonstrate. In this case the customer does not drive to keep within our regulatory requirements.
BRING YOUR OWN 4WD
: You bring your own 4wd and drive in convoy behind our vehicle, with full tuition over UHF radios (supplied by us). Our vehicle is fully fitted out specifically for beach driving and has sufficient recovery gear to provide safe escort to and from the location.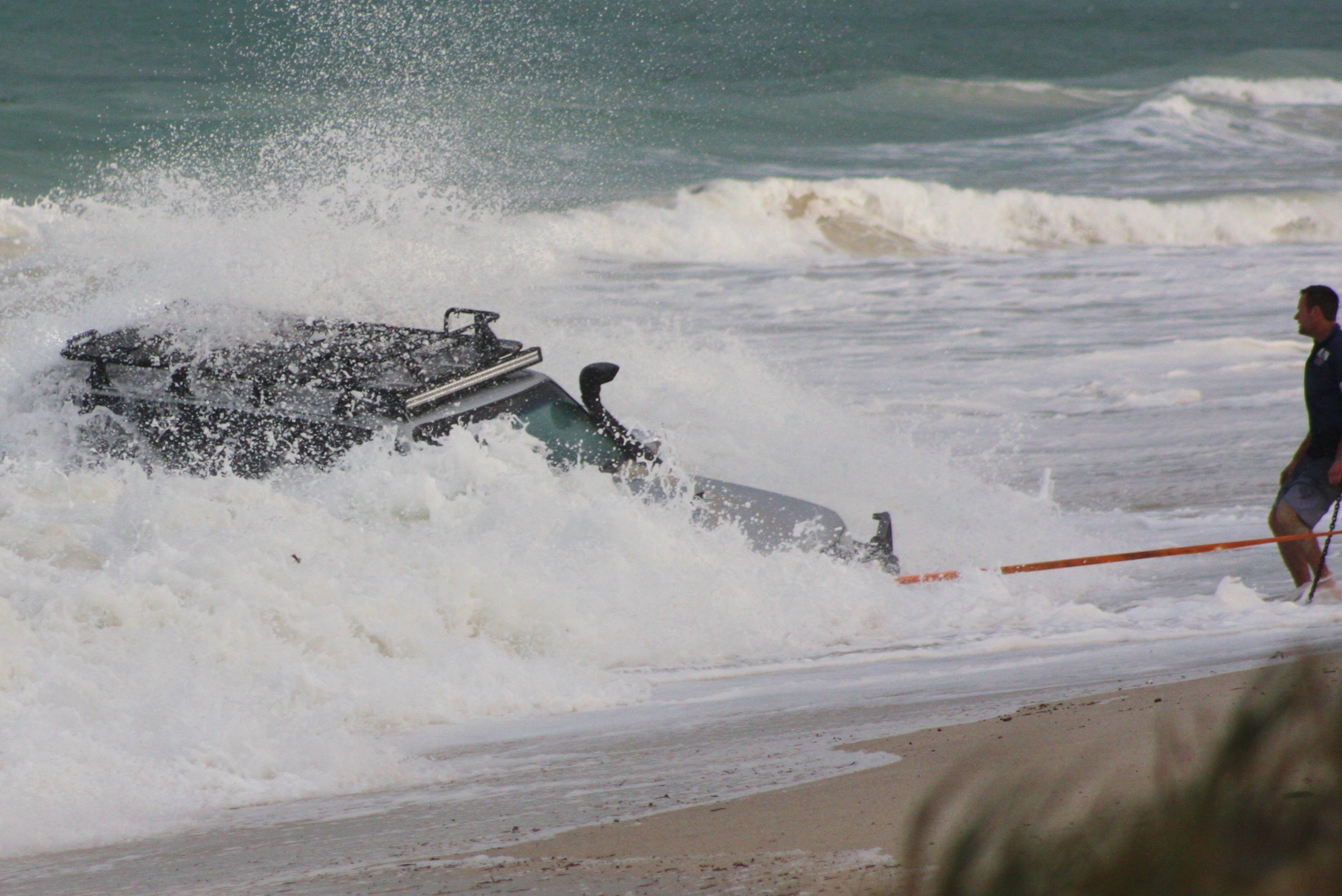 Our trek teaches how to get you driving on the beach to your favourite fishing spot with the confidence you will be able to get back off again at the end of the day. We can take special consideration based on the type of 4wd you drive. We will teach you how to sensibly and safely tackle beach driving minimizing risk to you, your family and your 4WD.
We don't do 'extreme' off roading, or take unnecessary risks. We recommend you undertake a specialist course to learn how to push your 4WD to the extremes of its limits. Our aim is to get you to understand how to avoid getting your 4wd into trouble.
If you're not very confident we are happy to drive you through our route first, explaining why and how we are tackling the terrain. Then we can also accompany you within your vehicle to keep close contact with what your doing, before you go solo.
---
Available at an hourly rate, or book one of our
Beach fishing treks
which includes 4wd tuition on the way to and from the fishing spot.
Bogged?
: If you find yourself stuck on the beach try give us a call for a on the spot 4WD lesson. We We can't guarantee to be available at short notice, if we are able we will come out with recovery gear. Our aim will be to not only get you out, also teach you how to get yourself out and improve your 4WD abilities. Keep in mind we won't take undue risk in traveling dangerous beach conditions where vehicles could be lost to the sea and we don't have heavy duty pulling power to extract a car stuck in the ocean. For extreme recovery's do call Lancelin mechanical and towing 0403 024 403.